It's back.
And because...
... i don't want depression / angst to get the better of me...
... i can't control present circumstances involving me...
... i am resisting the urge to meddle in other people's crap...
... something is losing it's novelty(hahaha, yeah right) on me, and i think it's dying a slow and painful death...
... suicide is not really an option. never has, never been, never will be...
... i am in lukalukahan mode, and
this
just doesn't cut it...
... i did this. Best decision ever.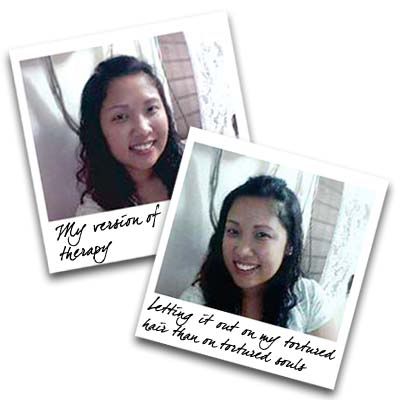 Curls are made for fools like me.
-apologies to Lisa Loeb, "Fools like me".